Click on this link to register: https://2023mnofwv.eventbrite.com
How to Register
1. Select "Get Tickets"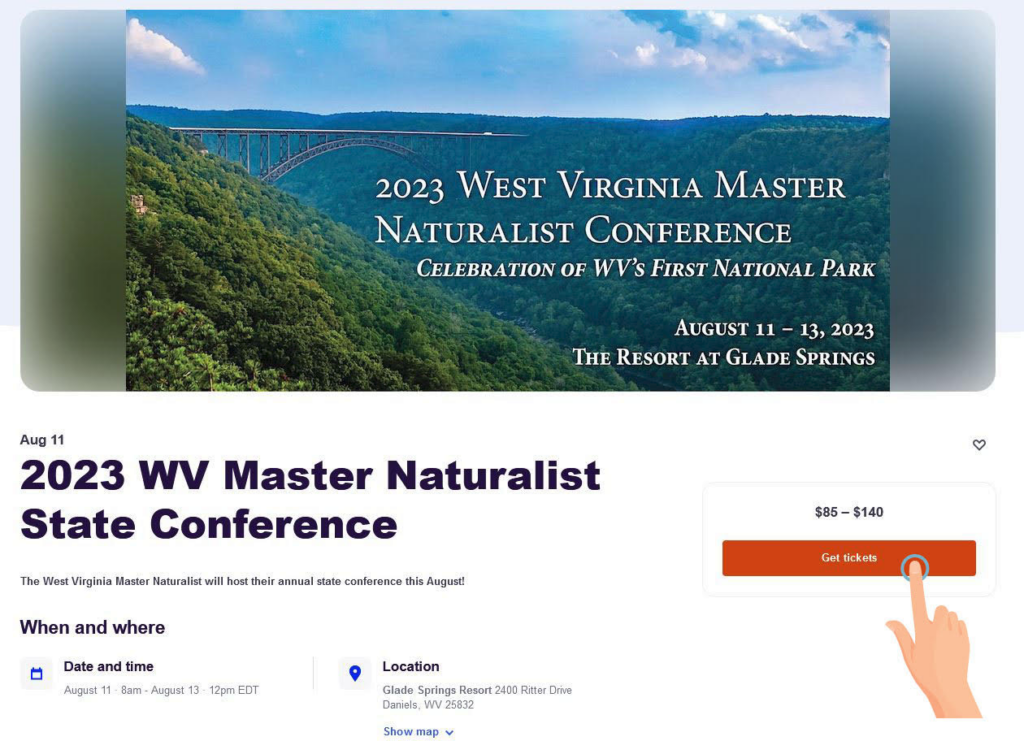 2. Pick Your Registration
Registration can be completed with or without the Friday/Saturday evening meals. Please note that ticket prices do increase on July 1st!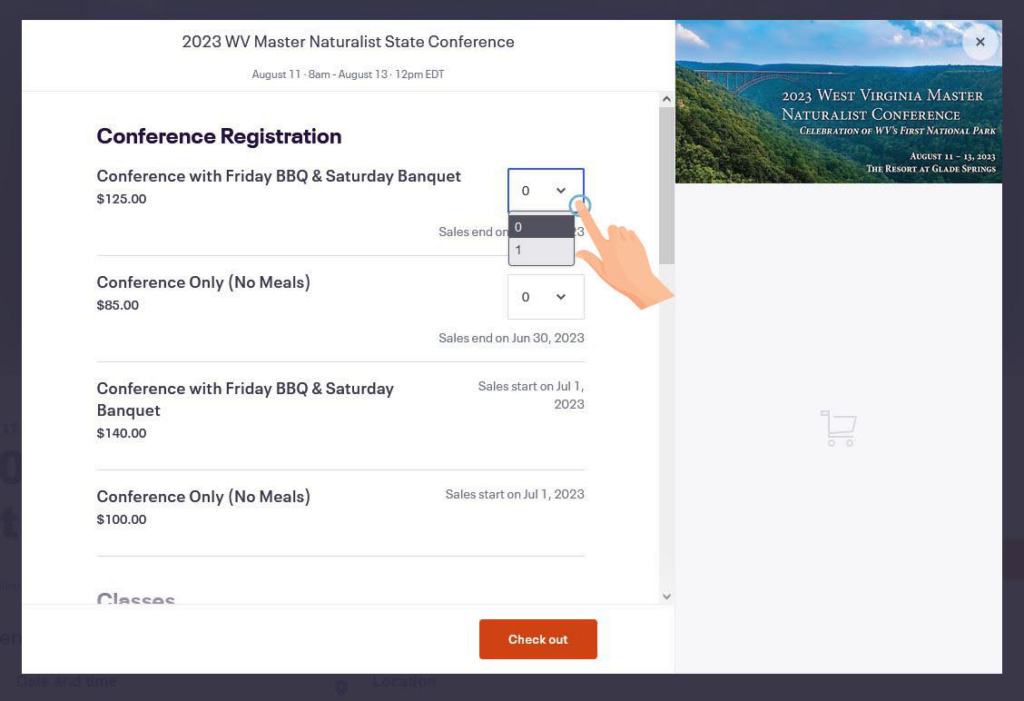 3. Scroll Down to Register for Classes
The classes menu may not immediately be viewable. Simply scroll down to begin adding your classes and any additional meals you may wish to purchase.
4. Click the blue link with the "⌄" symbol to view what options are available under different menus. Use the drop down menus to pick and choose your selections. Selected classes and meals will appear in the right column.
Please note that some classes are labeled as "all day." If you wish to select one of those classes, please do not select an afternoon class which will conflict. All day classes will conclude before evening activities.