The West Virginia Master Naturalist organization is sadden to hear of the passing of or Clark Dixon who coordinated our Potomac Valley Chapter. Our hearts are with his family and friends. Thank you Clark for your service to our organization and your community.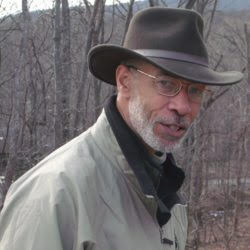 Clark Andrew Dixon, Jr.
Clark Andrew Dixon, Jr., 74 of Ranson, WV passed away Thursday, December 8, 2022, at Reston Hospital Center in Reston, VA.
Clark was born in 1948 in Winchester, VA, the son of the late Clark Andrew Dixon, Sr. and Rachel Ann Dixon. He was a graduate of John Handley High School and received his Bachelor of Arts Degree in Theater and Secondary Education from Shepherd University (formerly Shepherd College) and was a member of Omega Psi Phi Fraternity, Inc. Clark served our country in the United States Army. Clark's career spanned 34 years with the National Park Service. During this time, he served as Superintendent of Arkansas Post National Memorial, Superintendent of Morristown National Historical Park, and NPS Program Manager for the Southeast Region in Atlanta, GA. Other positions held by Clark include U.S. Army Military Police; Resident Youth Worker and Recreation Specialist at Harpers Ferry Job Corps Center; Crew Leader with the Young Adult Conservation Corps; Supervisory Park Ranger at the Kennedy Center for the Performing Arts and Harpers Ferry National Historical Park Visitor Services and Fee Program; and Site Manager at Rock Creek Park Nature Center.
Clark married Ora Lee Wright of Monroe, LA on June 4, 1977 in Leetown, WV. Clark was a family man, outdoorsman, photographer, artist, teacher, and mentor. His passion for the outdoors, nature, and conservation was evident through his love for visiting national and state parks as well as the many volunteer roles he held throughout the years. He was active in the Boy Scouts of America and was proud to watch both of his sons achieve the highest rank of Eagle Scout. He served on many boards and volunteered for numerous causes, including the Appalachian Trail Conservancy, Shenandoah National Park Association, Potomac Appalachian Trail Club, Berkeley/Jefferson Extension Master Gardeners, Potomac Valley Audubon Society, National Parks Conservation Association, Sierra Club, Harpers Ferry-Bolivar Trail and Town Alliance, Harpers Ferry Park Association, and the West Virginia Highlands Conservancy. Clark was a man of faith and an active and beloved member of Asbury United Methodist Church in Shepherdstown, WV.
Clark is survived by his loving wife, Ora; children, Michael S. Dixon (Stephanie) of Sierra Vista, AZ, Rachel A. Dixon of Alexandria, VA, Clark Andrew Dixon, III of Reston, VA; grandchildren, Andrew McDonald, Johnathan Archer, McKayla Denise Dixon; great grandchildren, Isaiah, Cameron, Lauryn, Andrew, and Layla; sister Beatrice V. Dixon of Carlisle, PA, brothers, Thomas Edward Dixon (Sharon) of Winchester, VA, and Charles Walter Dixon (Margo) of Hopewell, VA.
Clark is preceded in death by his parents; daughter, Muriel Denise Dixon; grandson, Robert Anthony McDonald; sister, Jane Christine Elliott; brothers, George Allen Dixon, David Alexander Dixon and his wife Cynthia.
Memorial contributions in memory of Clark may be made to Leave No Trace, LNT.org, Shenandoah National Park Association, Potomac Valley Audubon Society, National Parks Conservation Association or Boy Scouts of America.
The family would like to thank Laurie Potteiger for her wonderful headshots of Clark.
Visitation will be held at 10am on Wednesday, December 21, 2022 with a service to follow at 11am, held at Omps Funeral Home, Amherst Chapel. Interment will be in Orrick Cemetery in Winchester, VA.